'Learn about Sam Popham's passion for trees and the restoration of the dry-zone forests of Sri Lanka through an immersive VR experience. '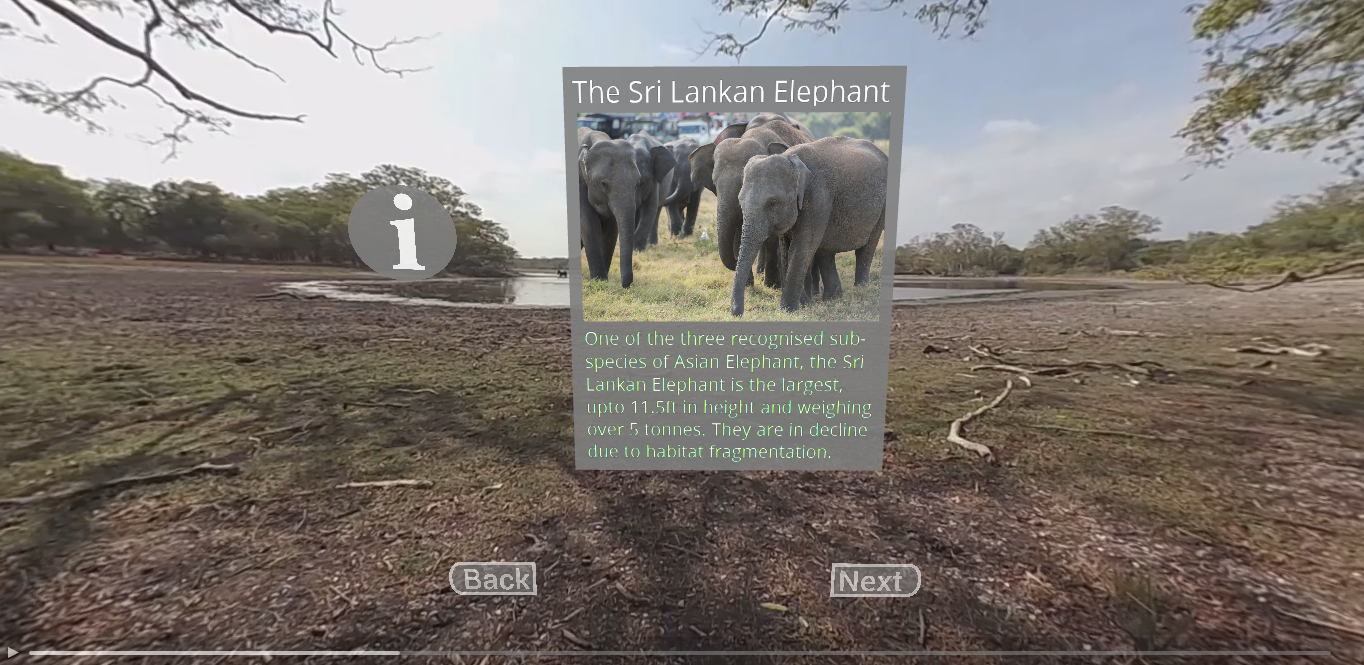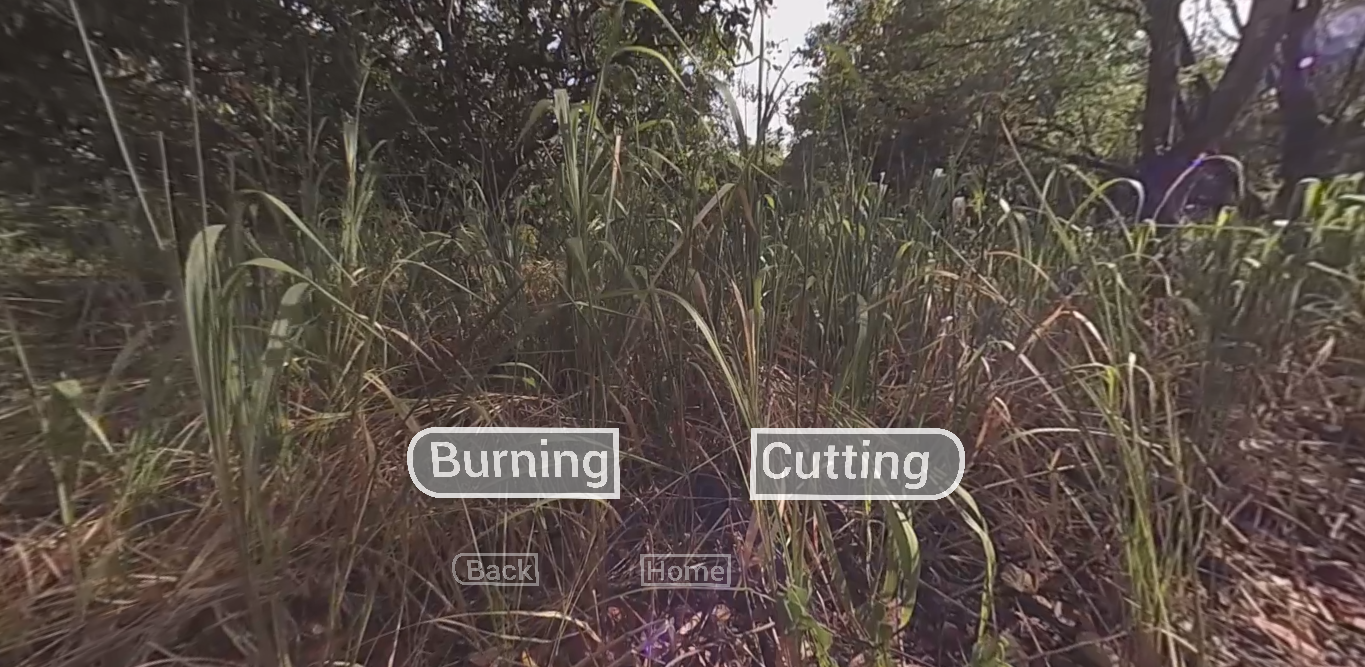 Sri Lanka, Popham's Story was my first VR project filmed and produced in 2017. I wanted to begin to explore a new medium and a new way of telling stories and so I purchased a Garmin VIRB 360 and filmed for the project during a university trip. I then went about creating the film using Autopano Video Pro, Premiere Pro and Wonda VR. 
A two things I wanted to explore through this project were interactions and decision making. There are two points in the film where the viewer is given a choice between two actions. An example of this is shown above, where there is the decision to remove invasive plant species through either burning them or cutting. 
To add to the engagement further, there are opportunities for the viewer to learn more about certain species and habitats by interacting with 'information boards', shown above. This gives a viewer with a desire to know about the subject, an opportunity to do so.
The film is available via the Wonda VR app for Android and iPhone and can be accessed by scanning the QR code above. Alternatively it can be accessed via a PC or Mac 
here
. (Please be aware an up-to-date Firefox or Chrome browser is required with a good internet speed)