'H
ave you ever wondered what story the landscape could tell? Or how it might have changed over generations? Or what it could look like in the future? Go on a journey with Josh and meet th
ree people who give the landscape a voice. Hear their opinions on what they think the environment should look like in the future and make your own mind up about our landscape and our future...'
(This film has been designed for Samsung Gear VR. To watch it through Gear VR or a Cardboard viewer for IOS, please download the 'Wonda VR' app and scan

this

QR code to access the film.)
A selection of screenshots: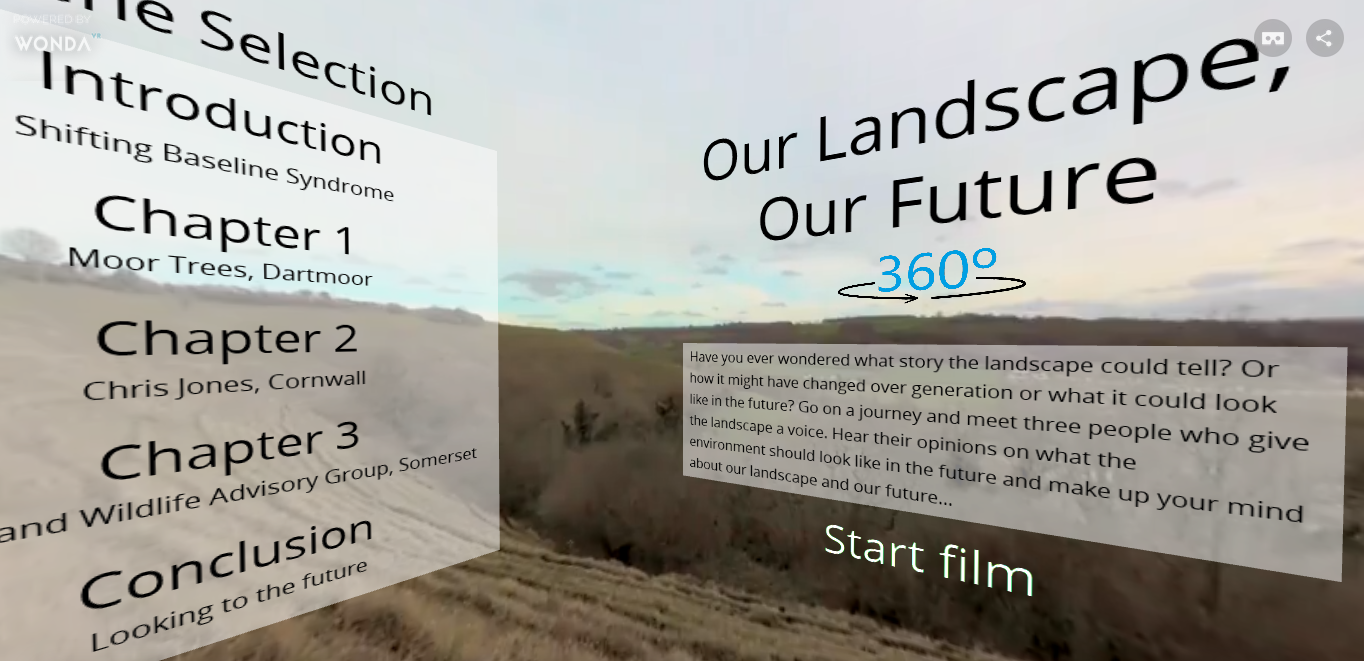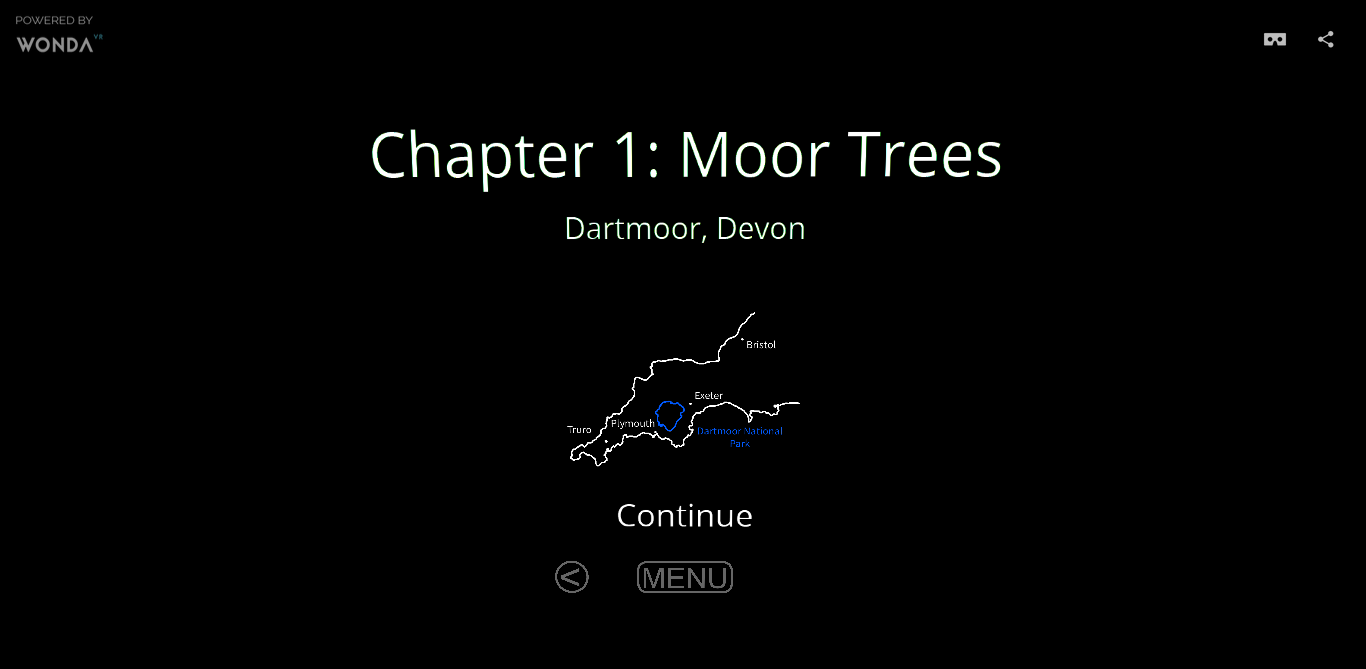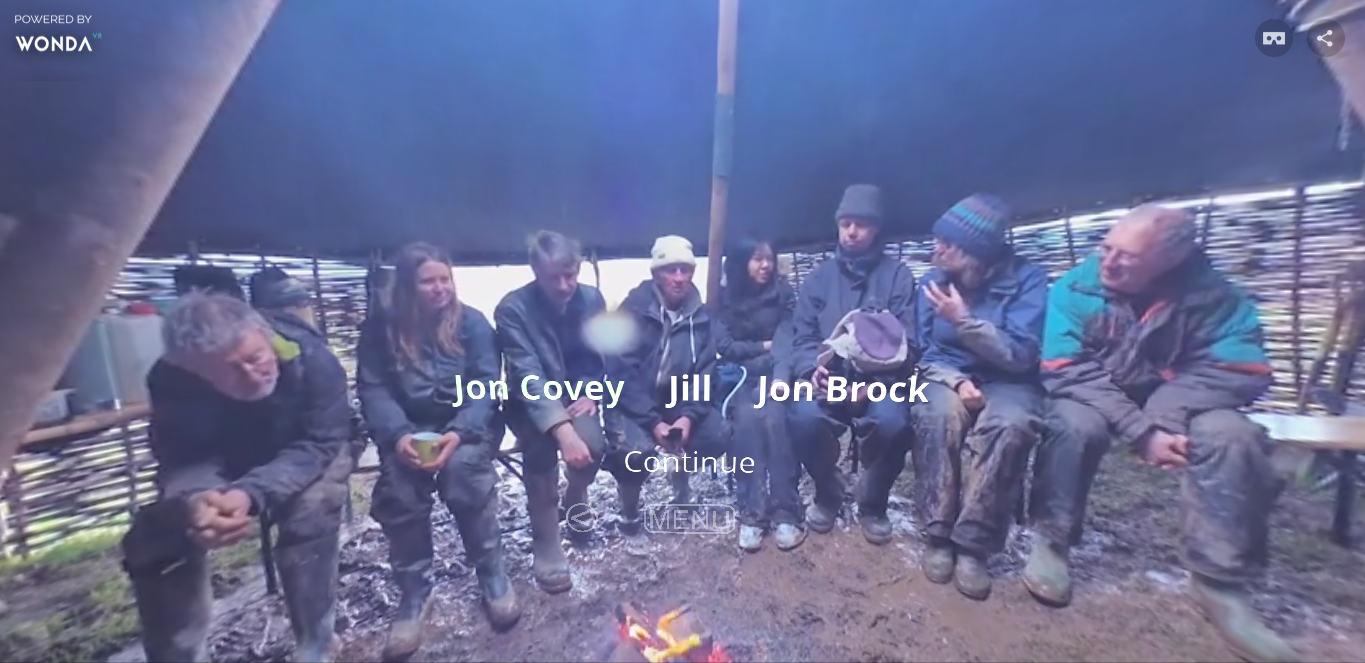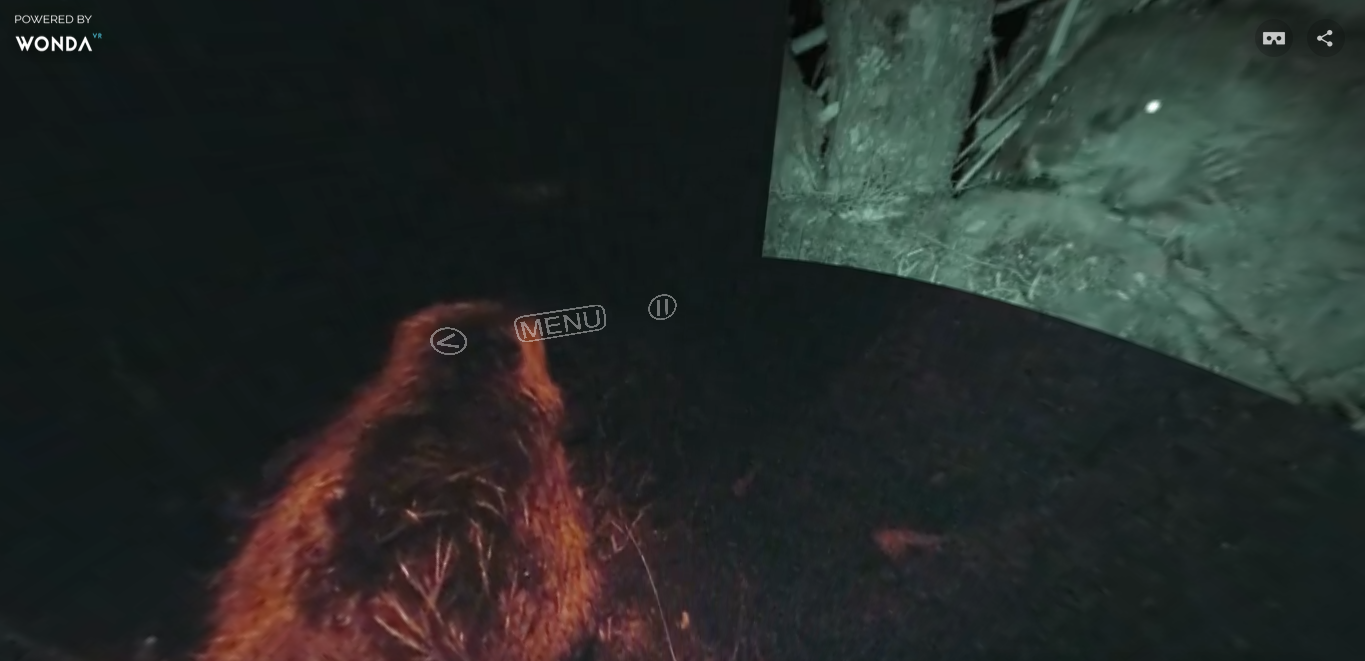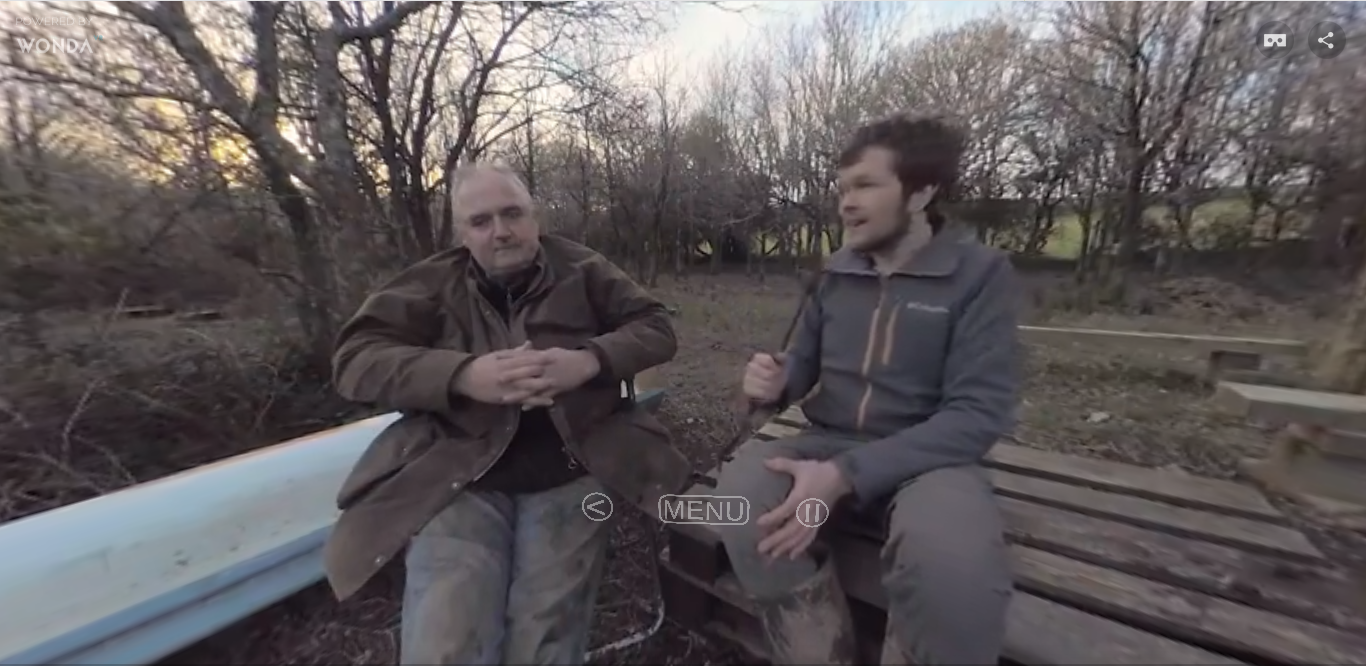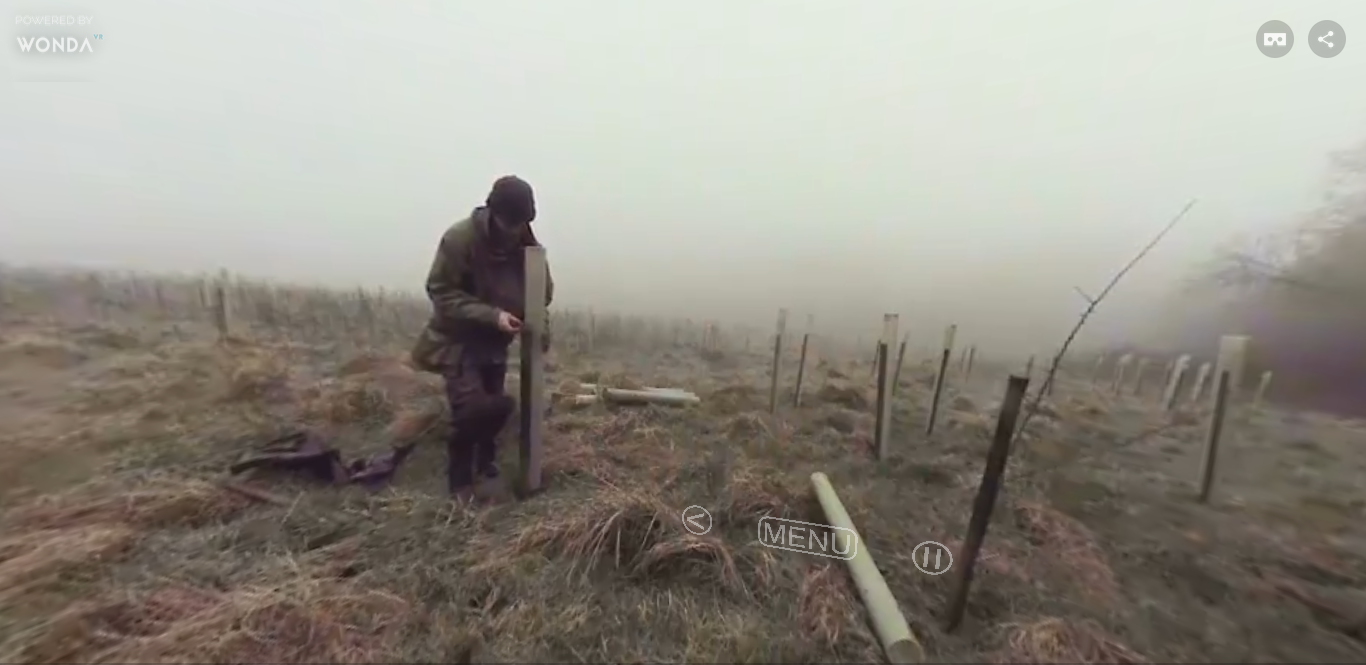 A bit about the project:
With this project, I looked to build upon what I learnt with 'Sri Lanka, Popham's Story' while developing new and innovative techniques to tell the story of the landscape in a new and engaging way.

The film looks at a conservation practice known as 'rewilding' and meets three of the landscapes' 'stakeholders' to hear their opinions. The film gives a more honest and balanced look at what has been controversial and divisive issue, giving the viewer all of the key information to make an unbiased and informed decision about their landscape.
I have continued to develop new filming techniques for this film while retaining some of the strongest parts of the previous film, 'Sri Lanka, Popham's Story'. 
Therefore 'Our Landscape, Our Future' also has decision based scenes, where the viewer can choose to hear further information from the contributors. This gives for a more personalised learning experience, that is both engaging and informative.
Continuing to develop filming techniques, the film features 'invisible interviewer' interviews, where the viewer feels as if they are the presenter, talking to the contributor. It also features 2D film superimposed into some scenes, to give the viewer greater opportunity to see the subject from a variety of angles.
I feel that this film continues to develop my own skills and I have learnt a significant amount about 360 degree composition, post-production opportunities and working with contributors. It has only made me more excited for what the future might hold for documentaries within VR and I look forward to my next projects.